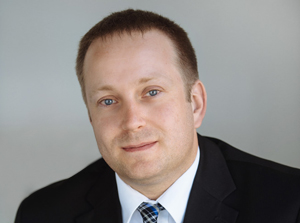 DANIEL A. SORENSEN
LAWYER AND PARTNER
Having grown up in Chilliwack, BC, Daniel has strong local roots in the Fraser Valley. Daniel completed his Bachelor of Science in Computer Science and Political Science from the University of Victoria in 2003. Following this, Daniel spent a year interning with non-profits, and eventually worked as a Youth Liaison for Elections BC encouraging young people to vote. …Read more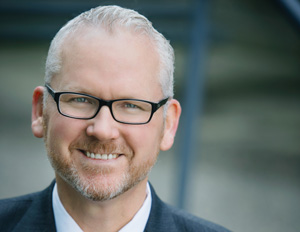 LAWRENCE SMITH
LAWYER AND PARTNER
Lawrence Smith has extensive experience in employment law, human rights, employment agreements, WorkSafe, employment insurance, Employment Standards and related employment matters. Lawrence has been practicing employment law in the Fraser Valley for over 17 years. Lawrence has represented clients in the Supreme Court, Provincial Court and Court of Appeal, commercial arbitrations and …Read more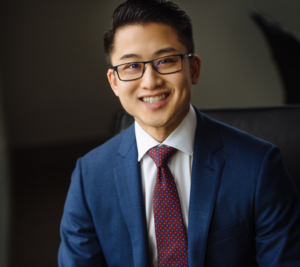 MICHAEL TRUONG
LAWYER
Upon completing the J.D. program at Thompson Rivers University's Faculty of Law in 2015, Michael joined our team as an articled student. During his first and second year summers, Michael worked for the Ministry of Justice at Downtown Community Court and Johnson Doyle Sugarman in Vancouver, respectively, where he gained experience in litigation and criminal law. …Read more
JUDY LURA
OFFICE MANAGER
Judy has more than 30+ years working as an Office Manager, Legal Assistant, Executive Assistant and Administrative Coordinator in law firms. She has a wealth of experience working in all areas of law but specializes in civil litigation and administration. Judy is married to Dave and has two grown children who she is incredibly proud of, a son, Jeff, who is serving as an Officer in the Canadian Forces and …Read more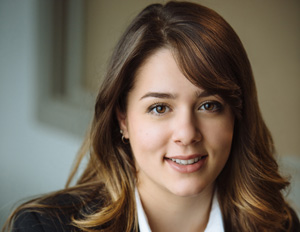 COURTNEY GLENDINNING
LAWYER
Courtney Glendinning began her legal career with her summer articles at Sorensen Smith LLP in 2015. She completed her articles with our firm and was called to the bar in British Columbia in 2017.
Courtney practices primarily in civil litigation with experience in family law, wills and estates, property disputes, employment law, labour law, and administrative law. She has represented clients …Read more
SEBASTIAN CHERN
LAWYER
Sebastian Chern practices civil litigation in a variety of areas, including employment, real property, construction, and corporate commercial. Since being called to the bar in 2018, Sebastian has dedicated himself to understanding his clients' needs and issues to find solutions that are both efficient and practical. He advises a diverse range of clients and is committed to establishing a connection with each one. …Read more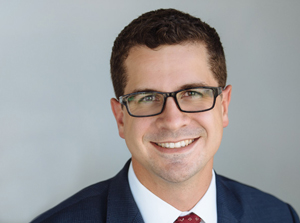 BRIAN GROOTENDORST
LAWYER
Brian practices as both a barrister and a solicitor in the areas of employment law, human rights law, general civil litigation and strata law. Brian began his career with Sorensen Smith LLP in 2016 and was called to the Bar in May 2018. Outside of work Brian spends most of his time either with his family or hiking the local trails. Brian grew up in Maple Ridge but is currently enjoying living in Chilliwack. Brian also sits on the board of directors for the Creative Centre Society. …Read more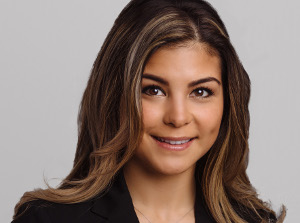 AZADEH TAGHIZADEH
LAWYER
Azadeh joined our firm in January 2018 after completing her law degree at Thompson Rivers University (TRU) in 2017.
While articling at our firm, she has had experience practicing both solicitor's work and litigation matters in Contracts Law,…Read more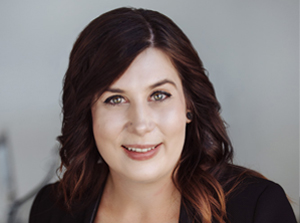 KRISTINA JENNINGS
PARALEGAL
Kristina joined Sorensen Smith LLP in September 2015 as a Legal Assistant. She has since graduated with distinction from the Paralegal program at the University of the Fraser Valley in 2016 and is now a Paralegal. She has been a legal assistant since 2008 and has experience in many areas of law, but mainly assists with civil litigation matters. …Read more
ADELINE MAERZ
LEGAL ASSISTANT
Adeline joined Sorensen Smith LLP in August 2017 as a Legal Assistant. She has 30 plus years of experience as a legal assistant and has worked in many different areas of law, but mostly in personal injury, family law, and now employment and workplace law and civil litigation. …Read more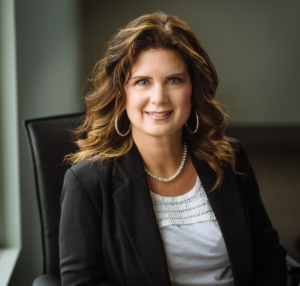 KIMBERLY WIENS
RECEPTIONIST
Kimberly joined us as a Receptionist/Junior Legal Assistant in late March 2017. She brings to our firm 25+ years' experience in reception and clerical work, client service, banking and marketing. She truly enjoys (and is very good at) making all of our clients feel comfortable, from the first phone call to every subsequent visit to our office. In her spare time, Kim enjoys spending time at her cabin at Shuswap Lake, …Read more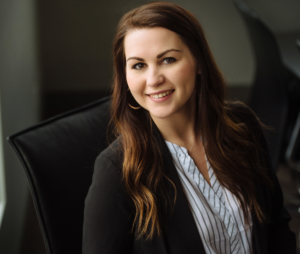 COURTNEY HARWOOD
LEGAL ASSISTANT
Courtney Harwood joined Sorensen Smith in August 2018 as a legal assistant.  She completed the Legal Administrative Assistant program at UFV in 2011.
Prior to joining us she worked mainly in the area of family law. Since joining us, she is working in the areas of family law, civil litigation, residential tenancy and strata matters. …Read more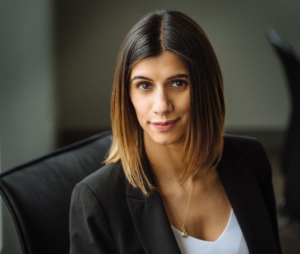 SOOKIE SIDHU
LEGAL ASSISTANT
Sookie joined our team in October 2018 as a Legal Assistant. She graduated from the legal assistant program at the University of the Fraser Valley and has been a legal assistant since 2011.
Sookie has worked in numerous areas of law, but mainly in the areas of corporate, conveyancing and wills and estates. …Read more
REESE SMITH
RECEPTIONIST – OFFICE CLERK
Biography to come.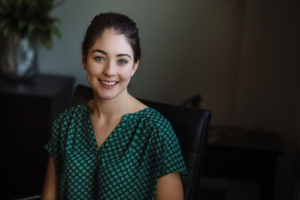 ASHLEY HEISLER
SUMMER STUDENT
Upon completing her first year in the French Common Law Program at the University of Ottawa, Ashley joined our firm as a Summer Student in 2019.
In Ottawa, Ashley has become involved in a wide range of opportunities provided by the Faculty of Law…Read more