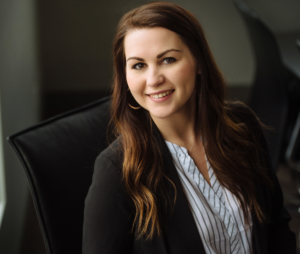 COURTNEY HARWOOD
LEGAL ASSISTANT
Courtney Harwood joined Sorensen Smith in August 2018 as a legal assistant.  She completed the Legal Administrative Assistant program at UFV in 2011.
Prior to joining us she worked mainly in the area of family law. Since joining us, she is working in the areas of family law, civil litigation, residential tenancy and strata matters.
In her spare time, Courtney enjoys spending time with her family and her dog, getting outdoors and travelling.